Facebook
Twitter
Flipboard
Print
Email
close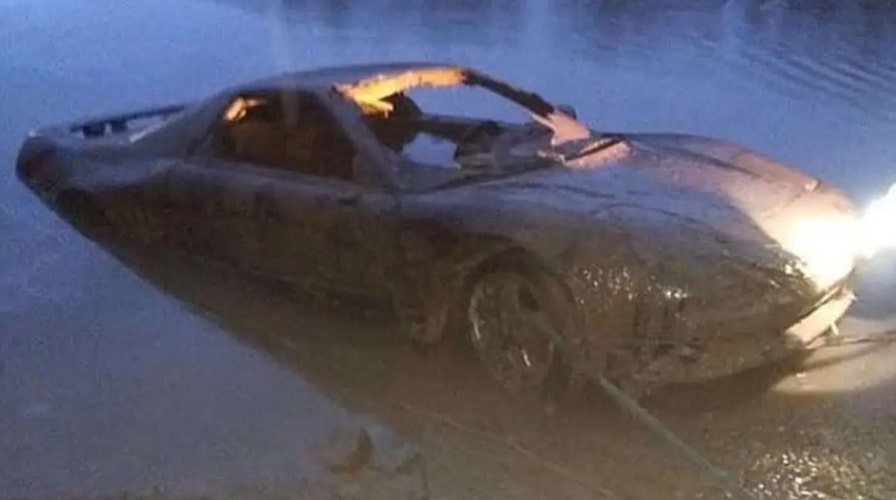 Video
USA's new supercar
Test Drive: 2017 Acura NSX
A classic supercar found in a river may soon be resurrected.
A 1991 Acura NSX that was sitting on the bottom of North Carolina's Yadkin River for 16 years may soon be on the road again.
The classic mid-engine two-door was discovered during an unrelated missing person's investigation in 2019.
The NSX was Acura's affordable answer to exotic models from the likes of Ferrari and Lamborghini and is considered one of the best performance cars of all time.
AMERICAN-MADE ACURA NSX SUPERCAR ENDS PRODUCTION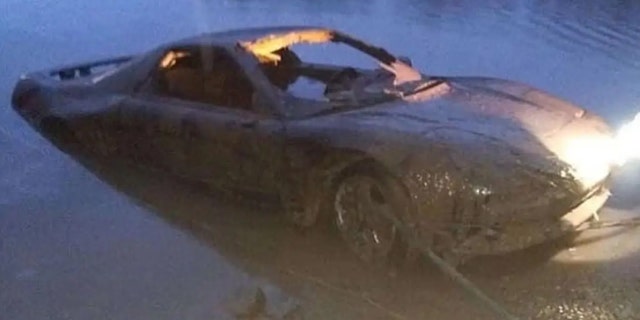 The NSX was discovered by divers during an unrelated missing person's investigation. (Churchland Fire Department)
It was reported stolen in 2003, according to The Drive, and was recently released from the impound yard and put up for sale by LSX Salvage in Lexington.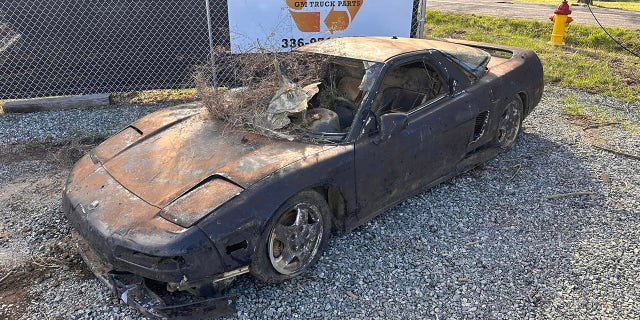 The NSX was delivered to LSX Salvage in the condition in which it was pulled out of the Yadkin River in 2019. (LSX Salvage)
Despite still being filled with debris, it was offered for $6,000, but a short bidding war between several interested parties ensued, and it ended up selling for $8,500. It was purchased by the three owners of Helix Auto Works in Owings Mills, Maryland, a shop that specializes in the NSX.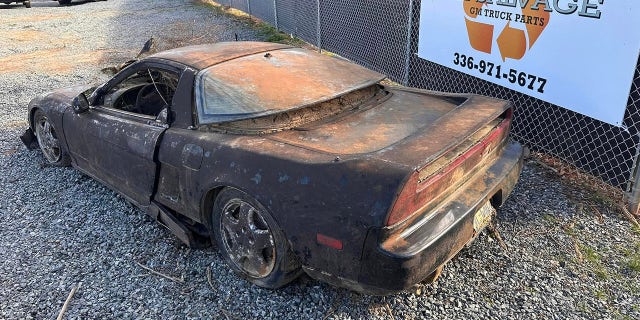 The car is full of dirt and debris from sitting at the bottom of the river. (LSX Salvage)
Co-owner Jay told Fox News Digital that he'd been looking for an NSX for his business partner, Ramsey, who is the only one of the trio that doesn't own one himself, when he came across the listing. Now they and their associate, Nico, plan to take on the task of getting it roadworthy again.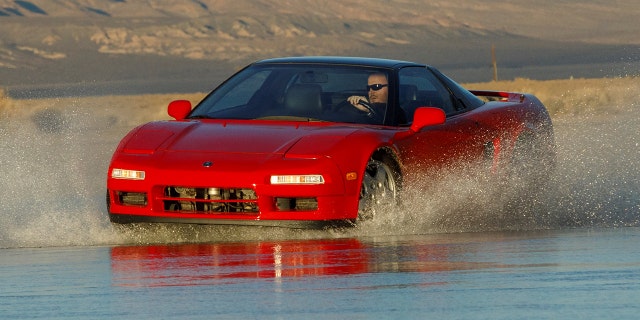 The first-generation NSX debuted in 1990. (Acura)
"It's going to be a lot of work," Jay said.
CLICK HERE TO SIGN UP FOR THE FOX NEWS AUTOS NEWSLETTER
He's optimistic thanks to the NSX's largely aluminum construction, which resisted corrosion in the freshwater river. There is some damage to the front roof pillars, but it's nothing that looks insurmountable. Despite having been stolen, Jay said the car doesn't appear to have been stripped of parts, but they'll have a better idea of what's left after they dig out the dirt that's still in it.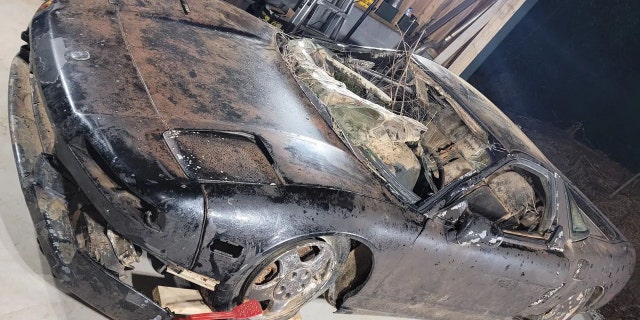 The car is being prepped for repairs at the Helix Auto Works shop. (Helix Auto Works)
It does still have its 270 hp V6 engine, however, and records listed it with just around 32,000 miles on the odometer when it went missing.
The NSX had a list price of $63,000 when it was new and one in perfect shape is worth about $143,000 today, according to Hagerty.
CLICK HERE TO GET THE FOX NEWS APP
Just how close the team gets it to that condition is yet to be seen, but they will be chronicling the project on their company's Instagram and YouTube accounts.