【nohu jersey city】Axios fires reporter who called DeSantis press release 'propaganda'
Facebook
Twitter
Flipboard
Print
Email
close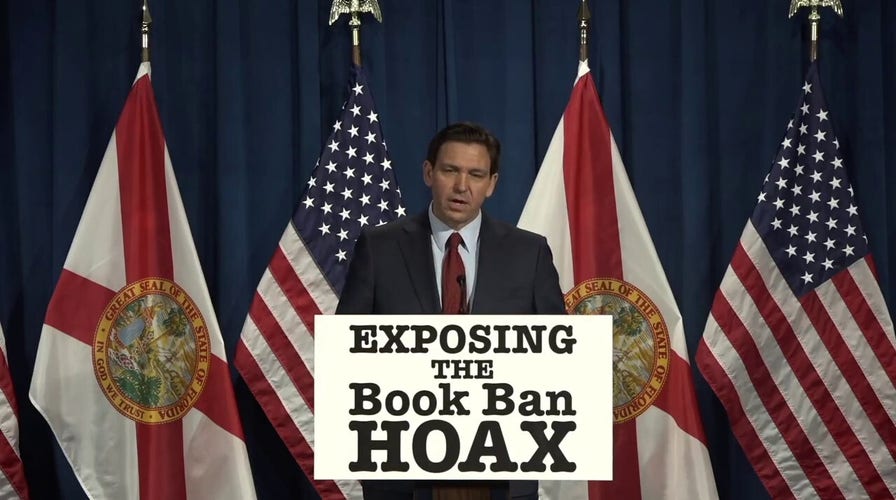 Video
DeSantis debunks 'book ban hoax' in mainstream media
Gov. Ron DeSantis gave a video presentation to counter the mainstream media's narrative on what he called the "book ban hoax" happening in Florida on Wednesday.
Axios parted ways with reporter Ben Montgomery after he referred to a roundtable event hosted by Gov. Ron DeSantis, R-Fla., as "propaganda."
"This reporter is no longer with Axios. Out of respect for our employees, we do not discuss conditions of departure," Axios editor-in-chief Sara Kehaulani Goo told Fox News Digital.
Montgomery was in the news this week after Florida Department of Education communications director Alex Lanfranconi revealed how the Tampa Bay reporter responded to an emailed press release regarding a roundtable discussion on "divisive concepts such as Diversity, Equity and Inclusion (DEI) initiatives, Critical Race Theory (CRT) and the impact that these concepts have had on Florida higher education institutions and the students that attend them."
In a reply, Montgomery wrote back "this is propaganda, not a press release."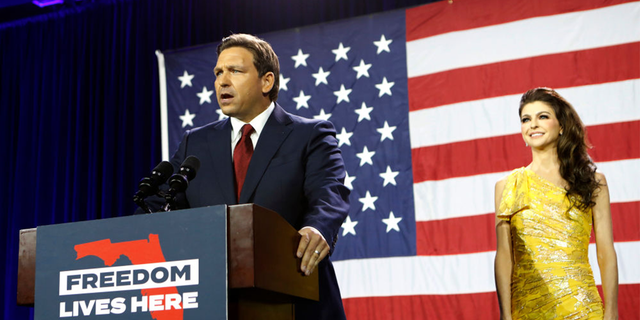 Axios reportedly fired reporter Ben Montgomery after he referred to a roundtable event hosted by Gov. Ron DeSantis, R-Fla., as "propaganda." (Getty Images)
AXIOS REPORTER BLASTED FOR CALLING DESANTIS DEI ROUNDTABLE PRESS RELEASE 'PROPAGANDA'
Lanfranconi shared a screenshot of the response on social media, prompting the liberal reporter to face swift backlash from the right. But it seems backlash on Twitter isn't the only thing Montgomery had to deal with as a result of his actions.
Vanity Fair reporter Charlotte Klein first tweeted that Axios fired Montgomery on Monday over the incident. Montgomery publicly confirmed and appeared to make light of the situation.
"Some personal news: I made crepes this morning for the first time in years. Strawberry compote and whipped cream. They were delicious," Montgomery wrote to caption Klein's tweet that he was fired.
Montgomery told Fox News Digital that he didn't diss the press release because of partisan politics, but instead because he felt it lacked necessary context.
"It just wasted my time," Montgomery told Fox News Digital, adding that he doesn't regret the email because his teenage daughters told him they were proud.
"That's really all that matters," he said.
However, after being fired without warning, Montgomery admitted he could have better articulated his problem with the press release.
"I regret being so short," he said. "In the style of Axios, I used smart brevity and it cost me."
DESANTIS WARNS DEMS 'THERE'S A NEW SHERIFF IN TOWN,' VOWS TO STOP AGENDA IN ITS TRACKS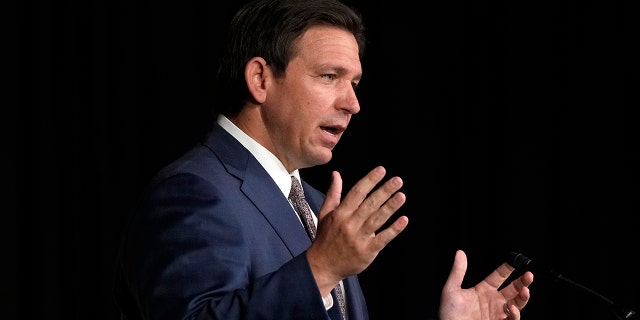 Florida Gov. Ron DeSantis has boasted that Florida is the state where "woke goes to die."  (AP Photo/Wilfredo Lee)
It is believed that Montgomery's "propaganda" email response violated Axios' Editorial Ethics Policy that states all staffers must "maintain professionalism with all sources" and "respect and be civil to all people we have contact with."
The press release for the event mocked by Montgomery described several guests such as Commissioner of Education Manny Diaz, Jr. and school choice advocate Christopher Rufo discussing the impact of DEI initiatives on education and the damage they cause students.
"These concepts are in no way inclusive, and instead force exclusion and division within higher education, and do not in any way contribute to learning or knowledge; as such, no funding from hardworking, tax-paying Floridians, including the parents of higher-education students, should be spent on these divisive initiatives," the press release read.
CLICK HERE TO GET THE FOX NEWS APP